Toyama plant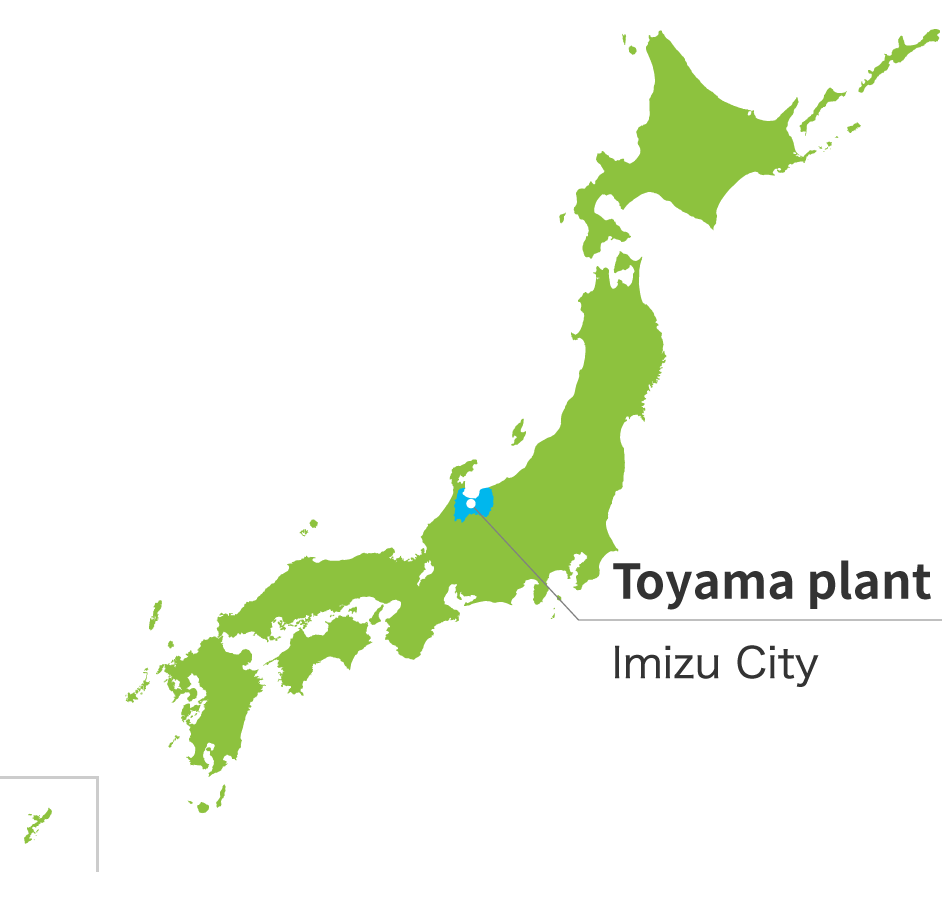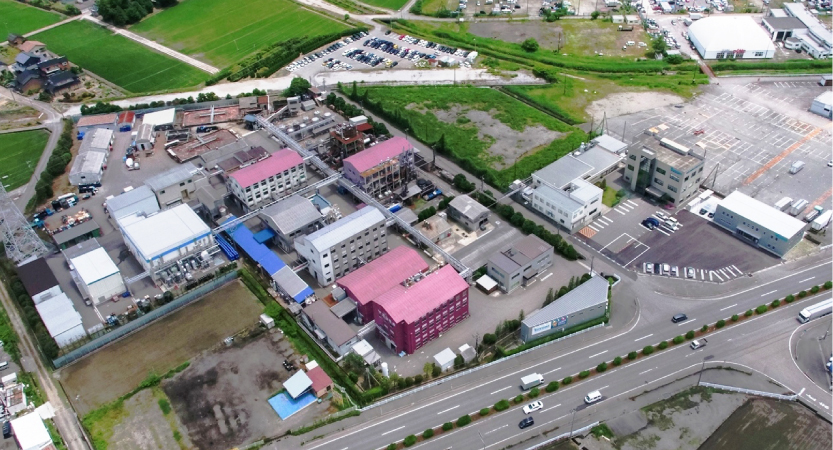 The Toyama plant is located in Imizu City, which is located between Toyama City, where the prefectural offices located and Takaoka City, which is the second biggest city in the prefecture. In the plant area, there are nine production buildings, wastewater treatment facilities, warehouses, etc., and a quality control building, laboratory, a welfare building and an administrative building are also installed.
The Toyama plant was started operation in 1978, and its headquarters functions were transferred in 2006. In addition to the laboratory in general, it also has a mini scale reactor / kg-lab facilities which equip 10 L to 30 L reactors mainly, and it also supports small volume production from hundreds grams to several kilograms.
In addition, we have a manufacturing license of pharmaceuticals, and we have five lines of 100 L, 500 L, 1000 L, 3000 L, 5000 L in the plant as refining facilities for APIs, and a clean room that can install a 20 L flask into the laboratory. With these facilities for pharmaceuticals, in addition to our own products as well as contract manufacturing, we deal with gradual scale-up manufacturing of pharmaceuticals from hundreds grams for research to several tons for commercial.
Quality control building

Researching institute

Mini scale reactor

Reactors

Refining facility of APIs

Clean rooms

Crystallization reactor of APIs

Conical dryer
Toyama Plant production facilities
Plottage
29,500m2
Reactors
GL
100~8,000L ×39
SUS
500~10,000L ×17
Teflon
100~150L ×2
Dryers
Conical
500~3,000L ×7
Shelf
×4
Fluidized
×1
Paddle
2500L ×1
Centrifuges
30~48inch(SUS ×9、RL ×1、Teflon ×4、Hastelloy ×2)
Distillation apparatus
1,000~4,800L ×5
Hydrogen reduction equipment
650L SUS ×1(10kgf/cm2)/6,000LSUS×1(10kgf/cm2)
Mills / Crushers
Hammer mill×1, Speed mill×1
Sample mill (pin type)×2、Pin mill×1
Twin impeller opposed air flow dry grinding machine×2、
Built-in classifier Built-in impact type pulverizer×1
Clean rooms(Class 100,000)
100L×1、500L×1、1000L×1、3000L×1、5000L×1
Other
Steam heating system(to 130℃)、Brine cooling system(to -15℃)
Waste water treatment(Activated sludge treatment)